Volunteer service offers an opportunity for community members to work directly with our youth and families and to support our programs. The primary purpose is to build relationships among people whose lives may never otherwise touch. By knowing each other, we aspire to build a more empathetic and cohesive society.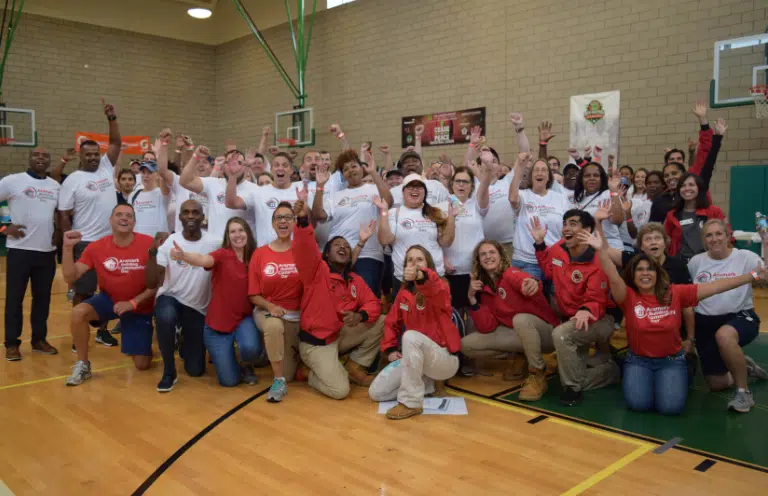 Below are our current volunteer opportunities. We welcome additional ideas from individuals or organizations to improve the lives of youth, families, and community.
Group or corporate volunteerism:
Clean up and landscape

throughout the community
Exposure outings:

Host 6-8 youth at your workplace to introduce new professions and experiences
Organize a supply drive

for school supplies, coats, luggage, or baby items
Paint a mural

or lead an art project with our youth
Individual volunteerism:
Cleaning and landscaping

throughout the community
Community festivals:

Set-up, interact with youth, serve food, offer face painting
Fundraising and event support

for UCAN's Polar Peace March or Youth Peace Summit
Leadership Development Workshop:

Share career or personal journey or leadership advice with program participants
One-on-one mentorship

(see below)
UCAN's holiday gift drive

donations and gift sorting
Customized opportunities can be developed based on group and agency needs. Please contact Andrea Lee at Andrea.Lee@ucanchicago.org or 773-290-5879 to learn more.
Thank you for considering volunteerism through UCAN!