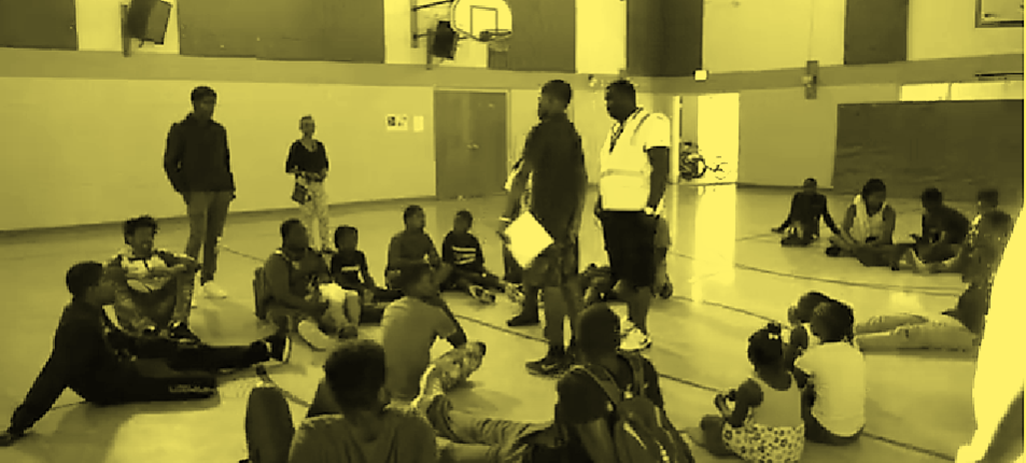 Violence Intervention and Prevention Services
UCAN's Violence Intervention & Prevention Services (VIPS) program helps youth thrive in a safer environment and empowers them to fulfill their potential and become future leaders. Staff works in Chicago neighborhoods most impacted by poverty and violence, and in the community to engage individuals to prevent violence and respond to violence to help the community heal. VIPS reduces youth participation in crime and violence, addresses trauma, and improves academic engagement and employment. VIPS staff works with youth and their families to recognize the impact of violence and trauma to create safety and healing in Chicago neighborhoods.
For more information contact Edwin Galletti at Edwin.Galletti@ucanchicago.org
One Summer Chicago Programs
Summer Youth Employment Program (SYEP)
Summer Youth Employment Program Expansion (male specific)
One Summer Chicago Plus (OSC+)
Green Corps
UCAN partners with both the Chicago Housing Authority (CHA) and Department of Family & Support Service's (DFSS) to provide summer employment opportunities for youth ages, 16 -24. We place more than 300 youth in viable summer employment opportunities. Our summer programs provide youth with a subsidized paid work experience that allows them to gain valuable work experiences, build positive peer relationships and become effective leaders among their own peer group.
Youth are placed in multiple work environments across the City of Chicago and the northwest suburbs. Selected employers provide an on-site learning experience for these youth. UCAN also places youth within our own program and administrative offices to offer additional opportunities.
In addition, youth follow an education/learning plan by spending four hours in classroom instruction and the remainder of their week on-site in their work environment. At the end of the summer, many youth are able to transition into permanent employment while others are eligible for UCAN's year-round workforce program (UCAN Connects).
For more information, please contact Ktrice McNeill by phone 773.981.0382 or at WFDInfo@ucanchicago.org.
UCAN Connects, Workforce Innovation and Opportunity Act (WIOA)
WIOA is a federal program funded through the U.S. Department of Labor and the State of Illinois Department of Commerce and Economic Opportunity. It is the main source of federal funds for workforce development activities throughout the nation. The program provides a year round employment program to "Opportunity Youth" ages 18 -24 who are disconnected from school or work. This program provides comprehensive services that result in out-of-school youth achieving academic and employment success. Serving approximately 40 youth, UCAN Connects places youth in permanent employment, post-secondary education, certified and apprenticeship programs.
For more information, please contact James Hollins at WFDInfo@ucanchicago.org
Chicago Public Schools Back to Our Future (B2OF) Program
The overall goal of the Chicago Public Schools Back to Our Future (B2OF) Program is to re-engage youth that have been disconnected from CPS district schools and connect them back to CPS schools or other education completion opportunities. We will work with the disconnected youth to help them successfully participate in programming, succeed academically, gain earning power, heal from trauma and become less prone to violence and violent activity.
Vision: UCAN will deliver a holistic program that will provide safety, a system of support, economic opportunity, and a warm transition back into an educational setting, resulting in significant progress in and around school communities and improved outcomes for youth from the highest risk situations. Program components include outreach, assessment, coaching, employment and earning power, trauma-based cognitive behavioral counseling, and support for academic achievement.
Our Funder: Chicago Public Schools
Program Partners:
Lifeline to Hope
Versity Link
Employer Partners
Community Partners
Click here for Policies and Agreement.
"I like to think of myself as a great investment. And all great investments require time, effort and patience to be allowed to flourish."
Naheige
Diermeier Future Leaders Now Program
Diermeier Future Leaders Now Program
The Diermeier Future Leaders Now program includes 25 hours of interactive leadership development, including community service, job readiness training & exposure outings, all facilitated with a Positive Youth Development Approach. Staff members adapt the curriculum to youth needs while making sure the four cornerstones and 15 leadership principles are not compromised.
The program is possible thanks to generous funding from the Diermeier Family Foundation. Jeff and Julie Diermeier have been committed to UCAN youth for many years, serving as members of UCAN's President's Board funding critical programming, and devoting time to UCAN youth and staff.
For more information on Diermeier Future Leaders Now, please contact Adreiona Jennings at Adreiona.Jennings@ucanchicago.org.
Educational Support Program
UCAN's Educational Support Program focuses on engaging DCFS youth ages 12-21 who have demonstrated social and emotional behaviors which are impacting their academic and employment progress. Through the building of trusting and consistent relationships, UCAN will engage youth in activities that will build confidence in relationships, provide youth with goal-oriented tasks and promote the importance of education, vocation, employment, life skills and building healthy positive social supports.
The core objectives of our program are to accomplish the following goals with participating youth:
Build mutually trusting relationships that will focus on a youth's well-being
Be intentional about setting goals that are educational, vocational, and/or employment focused
Focus on life skill enhancement and development that will support self-sufficiency
For more information, please contact Nichelle Simmons at 773.290.5888 or Nichelle.Simmons@ucanchicago.org.
Foster Grandparents
Senior volunteers who work as foster grandparents offer friendship, education, wisdom, assistance and one-on-one mentorship to their young mentees.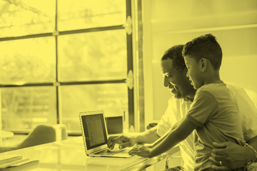 Our Foster Grandparents spend 15-40 hours per week helping children on a one-on-one basis, generally in a school setting, providing support to at-risk children who are pre-school or school-aged. As mentors they also assist with homework, listen to the children, provide emotional support and offer feedback and positive reinforcement. Often we see our Foster Grandparents becoming true role models for the children they assist.
For more information on becoming a Foster Grandparent in Suburban Cook County, please contact Tracee Marion Thomas at (773)429-0300, ext. 69335 or Tracee.MarionThomas@ucanchicago.org
UCAN's Alumni Services Program (ASP) is an innovative, voluntary program that offers additional support to young adults who have transitioned out of the child welfare system. Our Alumni Program's goal is to promote the power of potential, advocacy, and loyalty among both current and former participants; while increasing alumni participation and involvement in UCAN's mission, vision, and activities.
The Alumni Association comprises former UCAN clients that focus on networking, mentorship, volunteering, and advocacy.