UCAN provided support to move my life forward and create a successful grounding for myself and my son.
(TPSN Parent)
All of the staff I have met at UCAN are sweet and caring and do their job well. They want all of the students to feel and be safe.
(UCAN Academy Student)
UCAN helped me graduate from high school.
(UCAN Education Participant)
UCAN has the best support team I have had.
(Youth Development Participant)
0
participants impacted and served
% Of counseling participants made progress in counseling (Behavioral Health Services)
0
% of participants said ucan connected them with suppportive caring adults who help them achieve their goals (Academy)
0
% Of youth are in school or working (Foster Care)
0
Youth and adults were placed in jobs (Workforce Development)
0
Youth graduated from Diermeier Future Leaders Now program (Youth Development)
0
individuals served and impacted
0
percent of participants say UCAN helped them learn and grow
0
% of youth say UCAN has helped them develop leadership skills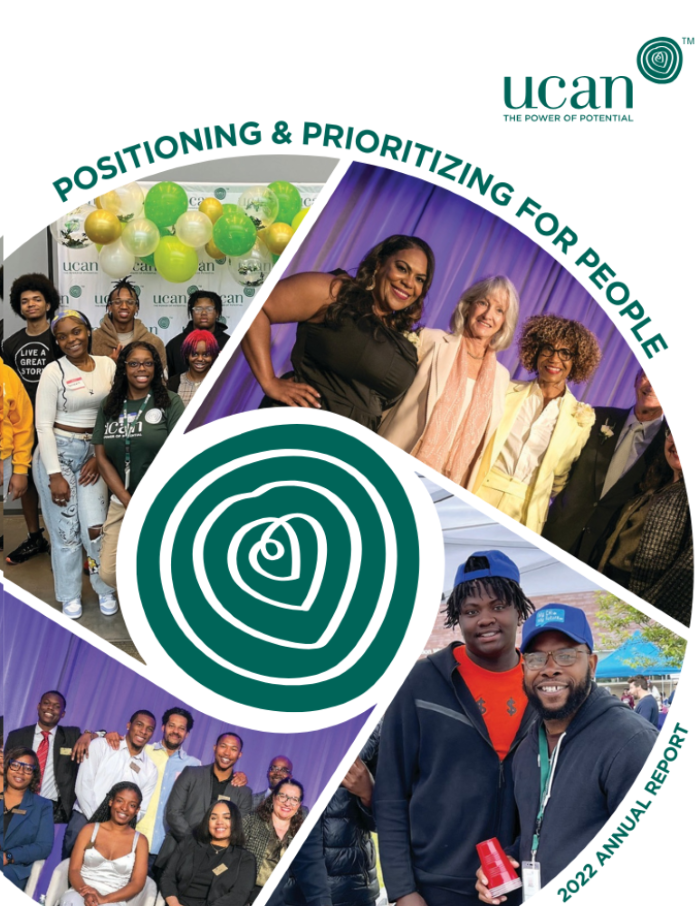 2022 Annual Report
Serving the community as a vibrant agency that has a positive impact on children, youth and families means continually assessing and refining UCAN's programs and operations. Like other non-profits, we know the critical importance of being flexible during and after a pandemic that required establishing and streamlining ways of communicating and engaging with each other and those we serve. In Fiscal Year 2022, that reality was a driving force behind our multi-pronged Strategic Direction that guided our work agencywide.