UCAN gave me strength. My doula was the only person telling me that I was capable and deserved to keep my baby. I am grateful for her help and the better place I'm in today.
Alexia, Teen Parenting Service Network
Teen Parenting Service Network
UCAN's Teen Parenting Service Network is a statewide Network that works exclusively with pregnant and parenting youth in DCFS care and their children. In managing statewide services for pregnant and parenting youth under a single umbrella, UCAN provides seamless service to placement providers and pregnant and parenting youth through a continuum of care. UCAN provides a full scope of clinical, training, education and parenting services designed to help young parents coping with the effects of trauma. UCAN starts by meeting youth where they are at, identifying strengths and building from success. UCAN staff members are trained to identify and treat the effects of trauma while enhancing the parenting capacity of youth so that they can be the best parents that they can be.
Foster Care
The primary goal of foster care is to provide safety and stability for children until they can safely return to their families. Foster parents play an essential role in helping children and parents maintain their relationship during this period of separation. If a child cannot return home, foster parents may provide a permanent home. When this happens, foster parents eventually assume legal responsibility for the child as their guardian or through adoption. For older youth in care, foster parents help prepare them for their next steps toward living independently.
Nurturing Parenting Program
The Nurturing Parenting Program Offering group parent education support and home coaching.
The Nurturing Parent Program for foster parents is an eight-session program for families that are providing care to infants and toddlers within the child welfare system. Each session offers important information about early development, the effects of trauma and adversity on infants and dealing with the stress of being a foster parent. Caregivers will find that they gain support from other caregivers who are experiencing similar challenges and caring for very young children who show trauma symptoms.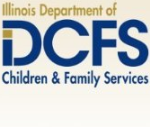 Transitional Teen Services
Transitional Teen Services (TTS) works exclusively with older youth in DCFS care to provide the services and support necessary to successfully launch youth into adulthood. In its continuum of services, TTS manages three complementary programs:
Transitional Living Program
Independent Living Arrangements
Partners in Parenting
These programs assist youth in a supervised, home-like, structured setting to enhance their skills in developing healthy, supportive relationships and reaching self-sufficiency prior to leaving DCFS care and beyond.
Illinois DCFS integrated the LifeSet™ program model into the Independent Living Opportunity (ILO) and Transitional Living Program (TLP) with select providers in IL. Youth Villages is a national leader in children's mental and behavioral health committed to building strong families, delivering effective services and significantly improving outcomes for children, families and young people involved in the child welfare and juvenile justice systems across the country.
For more information on the transitional living continuum, please contact Latoya Champagne Thompson at Latoya.Champagne-Thompson@ucanchicago.org
Transitional Living Program
UCAN's Transitional Living Program (TLP) is active in six locations (south and west sides of Chicago) that serve youth between the ages of 17 ½ – 21 who are under the care of the Illinois Department of Children and Family Services. The program assists youth in a supervised, home-like, structured setting to enhance their skills in developing healthy, supportive relationships and reach self-sufficiency. Individualized services are provided to assist young adults with gaining the skills needed to complete their education, use their voice through self-advocacy, continue to develop and be able to sustain themselves financially and emotionally as they prepare to exit from DCFS care.
For more information, please contact Pauline Barlow at Pauline.Barlow@UCANchicago.org
Independent Living Arrangements
Independent Living Arrangements (ILA) is designed to be a youth's final placement in the child welfare continuum. The program provides young adults with the skills, support and resources necessary for a successful transition from DCFS care. The focus is on teaching youth concrete skills such as money management, household management, the importance of healthcare, legal rights, housing, educational/vocational skills, personal and social responsibility. We help youth enhance and strengthen new and existing social support systems, and promote educational and vocational certifications to maximize their potential to be financially independent at or before leaving DCFS care.
Partners in Parenting (PIP)
The Partners in Parenting (PIP) program is a specialized case management team that works with both youth in care and their children from birth to 21 years of age. The PIP program provides an array of services that support youth in foster care in their parenting role and guides them on their path to successful independence. The PIP program builds relationships with young parents in care to utilize their strengths, connect them with positive supports, and community to prepare them for their future. The program specializes in helping parenting youth in care break the generational cycle of their children coming into state care.